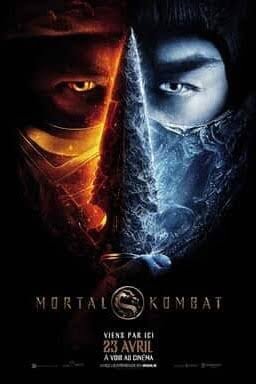 Let Mortal Kombat begin !!!
Mortal Kombat is a live action movie based on the video game of the same name. As of now this movie is available in select theaters and online streaming on HBO MAX and this movie is rated for 18+ only. It has Imdb Rating of 6.3
I watched online version of this Mortal Kombat. I hadn't even heard of this game or this movie so was not sure what to expect from this. But yesterday morning I watched the first 7 minutes of this movie released on YouTube the actions was mind-blowing and the blood and gore OMG!!
As I have already cleared that I had not played this game so I am not sure of the plot in the game still I can confirm this movie feels a decent one. The actions are on point the exact amount of abuse. I feel the weak point of this movie is its story. The story is most important element of any movie and this movie fails somewhere to maintain the grip on the audience because of the story but this lack of story is covered by the breathless action sequences. I also enjoyed the cinematography of this movie and wished If I could watch this movie in the theater sadly due to recent pandemic it wasn't possible. There were many scenes from the movie that were Wallpaper perfect.
My ratings for this movie are
Story 2/5
Acting & Action 5/5
Cinematography 5/5
Direction 4/5
**spoiler warning**
A handful of people on a leaky boat are gonna save the world.

Sonya Blade
Plot :- Bi-Han An assassin kills Hanzo Hasashi's wife and son. Hanzo kills the attackers but is ultimately killed by Bi-Han and Hanzo goes to Netherrealm. God of thunder Raiden takes surviving daughter to safety.
In the present world there is this guy Cole he is supposed to be the descendants of Hanzo. Apparently there is this prophecy that bloodline of Hanzo will prepare a team of heroes of earth and will fight and be victory against outsiders in a tournament. Villain of this movie Shang Tsung is aware of this prophecy and wants to kill all the earth heroes before the tournament happens.
Cole is yet to awake his special powers and is training under Raiden. But not able to do so he returns back to his wife and daughter only to be hunted by a demon of the Villain side. In the process Cole awakes his power plans to kill all members of the Villain party and finally battles with Bi-Han during the battle Hanzo comes back from Netherrealm and joins the fight and in the end Bi-Han is killed. Happy Ending!!
Read my other movie reviews here